Press release
For immediate release
October 21st, 2022
Philippe Bureau appointed to the position of Senior Manager – Indemnity and Shareholder of EgR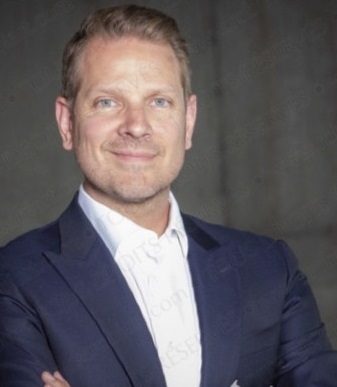 Richard Drouin and Simon Marchand-Fortier, co-presidents of EgR, are proud to announce the appointement of Philippe Bureau as Senior Manager – Indemnity.
This appointment is an important step in EgR's growth and aligns with its commitment to provide high level value-added services to its clients. Philippe will begin his new role on October 11th, and will work closely with Olivier Labrecque, Claims Manager.
Philippe compliments perfectly with our desire to support growth and to continuously integrate new talents that fit with our approach and core values.

says Richard Drouin.
He has a very strong professional background. We are fully confident in his ability to take our claims department to the next level

adds Simon Marchand-Fortier
Mr. Bureau has extensive experience in claims management. He holds a Bachelor's degree in Law, and served as a claims adjuster at Déry Barrette for more than ten years as well as President and shareholder of the firm until his departure. Philippe is leaving this position to join EgR as Senior Manager – Indemnity and Account Manager, as well as becoming a shareholder.
After several years at Déry Barrette, it was time for me to take on a new challenge. EgR's expertise is impressive and I immediately appreciated the spirit of collaboration. Together we will be able to go even further, and I am very happy to embark on this project today

concludes Philippe Bureau
---
About EgR :
EgR is a commercial insurance brokerage firm specializing in medium and large businesses as well as surety bonds. It consists of 6 offices and nearly 190 employees. EgR's specialized brokers address the multiple needs of its clientele across Canada. The team includes professionals dedicated to local and international risks, loss prevention specialists, lawyers and claims adjusters. With an estimated insurance premium volume of over $300 million, EgR is one of the largest brokerages in its field.